frequently asked questions
What's keto friendly? 
Keto Friendly means a product that is suitable for the keto diet. The keto diet is a low carb and high fat diet. It can help lower blood sugar levels and shift the bodies fuel source to fat instead of carbohydrates. 
What Keto friendly products do you sell?
The following products in our range are keto friendly; Keto Bread Mix, Protein Cookie Peanut Crunch, Protein Cookie Lemon Shortbread, Sprouted Almond Spread, Sprouted ABC Spread, Sprouted Cashew Spread, Sprouted Hemp Seed Spread and Peanut Butter Power. 
What's Paleo friendly? 
Paleo friendly means the product is free from grains, dairy and gluten. The paleo diet includes eating plenty of vegetables, fruits, animal proteins, nuts and seeds. You can read more about this way of eating here.
What Paleo friendly products do you sell?
The following products in our range are paleo friendly; all nut butters, our Protein Cookies, Vanilla Cake Mix. Chocolate Cake Mix, all Sprouted Snacks, all Goddess Bars, Paleo's Breakfast Adventure, Fluffy Pancake Mix and Seeded Bread Mix. 
What's vegan friendly? 
Vegan friendly are products made without any ingredients of animal origin, including honey. 
What vegan friendly products do you sell?
The following products in our range are vegan friendly; all nut butters (except for Luscious Lemon Spread), all baking mixes (just make them with an egg replacer), all breakfast cereals and all Sprouted Snacks. 
What's Gluten? 
Gluten is a protein found in grains such as wheat, barley, rye or triticale. People with coeliac disease or gluten intolerance can't tolerate gluten very well, if at all, and they must eliminate gluten from their diets to avoid adverse reactions. 
Are all of your products gluten free?
All of our products are gluten free. Our products are made in our own production facility, which is a dedicated gluten free facility. We ensure all of the ingredients we use in our products do not contain traces of gluten and we also carry out third party testing of our finished products, to ensure they are gluten free. 
Are your products halal or kosher friendly?
Yes, our products are halal and kosher friendly.
Are your products organic?
Most of the products in our range are certified organic, which we state below each product description on our website. We are certified organic with NASAA (Cert No. 2739P) and you'll notice their logo on our products. 
Consistency of products e.g. spreads?
Our savoury nut butters are smooth and slightly runny. Sometimes a layer of oil will settle at the top of the jar, this is because we don't add any emulsifiers into our spreads. Give them a good stir with a spoon to mix back through. Our sweet nut butters have a firmer consistency, especially in the winter. We use coconut oil in our sweet nut butters. Coconut oil is an unrefined fat, low in polyunsaturated fatty acids. Many of our competitors in the marketplace use sunflower oil in their nut butters. Sunflower oil is a highly refined vegetable oil, high in polyunsaturated fatty acids. These are very unstable fatty acids, prone to rancidity which affects the flavour of the product and is detrimental to your health when consumed. 
Coconut oil will firm up when the weather is cooler, meaning our nut butters will be firm in the winter. We recommend sitting the jar in some hot water to soften slightly before consuming.
Do you pasteurize your almonds?
We use organic unpasteurized almonds in our certified organic products and pasteurized Australian almonds in our other products. 
What does 'refined sugar free' mean? 
Refined sugars are sugars that are highly processed and refined, such as caster sugar, brown sugar, cane sugar or high fructose corn syrup, to name a few. 
What do you sweeten your products with?
We sweeten our products with unrefined sweeteners, such as coconut palm sugar, maple syrup or date paste. In the case of our Protein Cookies, we use a sugar free sweetener called Erythritol.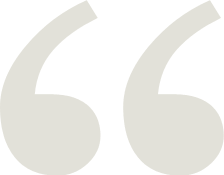 '
'My passion is to create tasty whole food products that are made with integrity and love, using nutrient dense ingredients.
I want to inspire my customers and their families to make better food choices by providing a range of convenient and nourishing food products.'
My Vision, Danielle
What is Collagen and what benefits does it have? 
Collagen is the most abundant protein in our bodies. It is one of the main building blocks for our skin, hair, bones, tendons and ligaments. The best way to think about collagen is like the glue that holds all of these things together. You can read more about the benefits of collagen here.
What makes your collagen products unique? 
Our collagen products are made with hydrolysed collagen which allows the body to better digest and absorb the collagen peptides. 
Is collagen Vegan? 
No, collagen is not vegan. 
Are your Collagen Protein Cookies and bars crunchy or soft in texture?
Our cookies are so crunchy! They are crunchy when they are freshly made and they will still be crunchy when you open your cookie packet and eat it! 
How do I store your products once opened?
Most of our products are best stored at room temperature once opened. Once you have baked our baking mixes, they are best stored in the fridge to ensure a longer best before date. 
How long do they last once opened? 
Our nut butters will last until their best before date (see bottom of the jar) once opened. Our snack products need to be consumed within a week once opened or they will go stale. Our baked products will last up to 5 days in the fridge once baked or 6 months in the freezer. All of our breakfast cereals are best consumed within 4 weeks after opening. 
What's the shelf life of your products? 
Our products do not contain any preservatives or additives. This means they have a shelf life of between 12 months and 18 months.  
Why do you sprout your nuts and what does this means?
We sprout our nuts and seeds because this is the best way to eat them! Sprouting is the germination or activating of nuts and seeds. We trigger the sprouting process by soaking our nuts and seeds in water, apple cider vinegar and salt for 6-18 hours. They are then drained and dried at low temperatures for up to 48 hours. This entire process helps break down the phytic acid in the nuts and seeds which improves their digestibility and increases the nutrient absorption of minerals such as zinc, calcium and magnesium.
Because this sprouting and drying process is carried out at low temperatures, it also protects the heat sensitive oil content of the nuts and seeds, preventing the oils from going rancid which is what occurs when they are roasted at high temperatures.
Best of all, sprouting results in a nut and seed that tastes so much better than its roasted counterpart! They are much crunchier in texture and blend up into the most deliciously thick nut and seed butters. Don't take our word for it, try one of our yummy products and see for yourself!
What nuts do you use in your production facility?
We use the following tree nuts in our production facility, almonds, cashews, brazil nuts, pistachio nuts, walnuts, hazelnuts and pecans. We also use peanuts in our facility. 
Do you ship internationally?
Yes, we do. Simply contact us here (link to contact page) with what products you'd like to order and your shipping address. We'll then be in touch with details on how you can pay for your order and when it will be sent.
Do you have a minimum order for online purchases?
There is no minimum order when purchasing our products online. However, if you order over $75 your order will be sent freight free.
Can I pick up my order from your warehouse for free?
Yes, we love the opportunity to meet our customers!
You'll find us at Unit 4, 28 Dell Road, West Gosford and we are open 8am – 4pm weekdays (closed public holidays). When you reach the checkout page on our website, choose the 'Local Pickup' option as the Shipping Method.
Your order will be ready for collection the following business day after placing your order.
When will I receive my order?
We provide same-day-dispatch on all orders placed before 2pm each weekday. All of our orders are sent out via Fastway and take between 1-2 working days to deliver to Sydney, Melbourne and Brisbane areas, 4-5 working days for South Australia and up to seven working days to Western Australia. You will receive a confirmation email from us, and a tracking email from Fastway, once your order has been dispatched. Please contact us as soon as possible on (02) 9037 0894 if you have not received these.