Do you need your product CONTRACT manufactured?
Are you a start up food brand currently producing products in your kitchen or a rented commercial kitchen space? Maybe it's time to see if a contract manufacturer can help? Or perhaps you've already got a contract manufacturer but you're looking for something better.
We have been manufacturing our own range of products for over 8 years and contract manufacturing for other clients for 5 years. We specialise in manufacturing health food products that are gluten and dairy free and free from preservatives and flavours.
We custom built our own production facility in West Gosford in 2018. It is a large 600 sqm facility that includes multiple production spaces, large coolroom and warehousing. We are a fully certified HACCP facility as well as being certified organic with NASAA.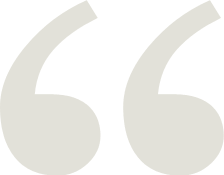 'Our passion is to create tasty whole food products that are made with integrity and love, using nutrient dense ingredients.
To inspire our customers and their families to make better food choices for their health by providing a range of convenient nourishing foods.'
Our Vision, Danielle & Natasja
Product and Recipe Development
We have over 8 years experience in food manufacturing and product development. We can assist you in taking your product from being a recipe/idea to getting it ready for production on a larger scale. We can also advise you on any product adjustments you may need to make in order for your product to be processed more efficiently through machinery or to assist streamlining the production process.
Various Processing Techniques
We can manufacture a variety of different products in our production facility, which include:
Snacks (round pucks and bars)
Nut Butters
Seed Butters
Breakfast Cereals
Baking Mixes
Dry Powder Blends (ie protein powders) 
Certified Organic Production Facilities
Our production facility is certified organic with NASAA, which ensures our processes and manufacturing standards adhere to their strict organic guidelines. Please note though that organic certification of your own product needs to be organised through the relevant organic certifying bodies, such as NASAA or ACO, by your own company. We simply provide a certified organic production facility in which to manufacture your product.
HACCP Certified Facilities
Our production facilities is also HACCP certified. This is an internationally recognized system that ensures food safety by preventing hazards throughout the production process. We train all our employees on good food manufacturing practices, standard operating procedures, and product quality and consistency. This training is part of our HACCP certification process which means it is regularly reviewed and updated. 
100% Gluten and Dairy Free Production Facility
We are one of the rare production facilities that can offer a 100% gluten and dairy free production set up. All of the products produced in our facility do not use gluten or dairy containing ingredients. We use a combination of in house testing and external testing via DTS Food Laboratories to confirm there is no gluten or dairy present in any products produced in our facility.
Small Batch Production
We know firsthand what it's like running your own food business, sales can be hard to predict and it can be difficult to forecast the number of units you will sell for a new product. We can offer smaller minimum order quantities, starting from 800 units per production cycle for nut butters and starting from 4000-12,000 units for bars and other snack foods. However, we are also capable of larger scale production, so as your business grows we can increase our production output for you.