Food to Nourish is an Australian company dedicated to producing nutrient dense organic wholefood products.
Nutritionist, Danielle Minnebo co-founded Food to Nourish in 2013 when she identified a gap in the market for genuinely healthy gluten free foods. Danielle is the mastermind behind all of the product creations and she'll test and test a recipe until she knows she's onto a good thing!
Danielle's nutrition background allows her to create products that both taste good but are also made with integrity using quality wholefood ingredients.
We are very picky about the ingredients we choose to use in our products.
Our main criteria is that all ingredients we use must be: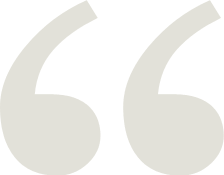 'My passion is to create tasty whole food products that are made with integrity and love, using nutrient dense ingredients.
I want to inspire my customers and their families to make better food choices by providing a range of convenient and nourishing food products.'
My Vision, Danielle
We make sure to sprout most of the nuts and seeds we use in our range of products. Sprouting is the germination or activating of nuts and seeds.
We trigger the sprouting process by soaking our nuts and seeds in water, apple cider vinegar and salt for 6-18 hours. They are then drained and dried at low temperatures for up to 48 hours.
This entire process helps breakdown the phytic acid in the nuts and seeds which improves their digestibility and increases the nutrient absorption of minerals such as zinc, calcium and magnesium.
Because this sprouting and drying process is carried out at low temperatures, it also protects the heat sensitive oil content of the nuts and seeds, preventing the oils from going rancid which is what occurs when they are roasted at high temperatures.
Best of all, sprouting results in a nut and seed that tastes so much better than its roasted counter part! They are much crunchier in texture and blend up into the most deliciously thick nut and seed butters. Don't take our word for it, why don't you try one of our yummy products!
All of our products are lovingly made by hand by a fantastic team of staff that are passionate about health and nutrition.We own and operate our own production facility on the Central Coast. We manage every aspect of our product creation; from the minute the raw bulk ingredients arrive, to the point they leave sealed and packaged as tasty products.
Our production facility is certified organic with NASAA, which ensures our processes and manufacturing standards adhere to their strict organic guidelines.
Our production facilities are also HACCP certified. This is an internationally recognized system that ensures food safety by preventing hazards throughout the production process.
Read more here about our contract manufacturing.