Danielle and Natasja believe every time we eat is an opportunity to nourish yourself. This passion is what drives what they do every day at Food to Nourish. They are determined to make healthy food that is convenient, nutrient dense, of the highest quality and best of all taste's amazing! Read more about our stories and what we do at Food to Nourish below…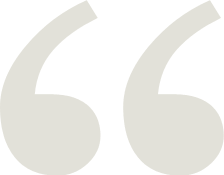 'Our passion is to create tasty whole food products that are made with integrity and love, using nutrient dense ingredients.
To inspire our customers and their families to make better food choices for their health by providing a range of convenient nourishing foods.'
Our Vision, Danielle & Natasja
I am a Sydney based Nutritionist, a passionate home cook, a real food educator and co-founder of Food to Nourish. Food to Nourish began in my home kitchen in early 2013, rolling thousands of bliss balls by hand! I use my nutrition education and experience to create quality, organic and nutrient dense products. It is really important to me that our products are made with integrity and no short cuts are made to cut costs. You can always trust our products to be made with the best organic ingredients and processed in a way that allows for better digestion and absorption of key nutrients.
My passion for health, nutrition and cooking started at a really young age. My parents instilled in me the importance of eating a healthy diet that consisted of real food. It was this start that set me on a path to studying nutrition and so my passion began! I have graduated from Charles Sturt University with a Bachelor of Health Science in Complementary Medicine. I have an Advanced Diploma of Nutritional Medicine and a Diploma of Nutrition from the Australasian College of Natural Therapies. And I am currently studying a Master of Human Nutrition at Deakin University.
My mission is to help spread the real food word to as many people as possible. This means breaking down common diet myths and teaching people what real food is all about. Such as ditching the low fat products and products full of seed oils, and embracing what real food was always meant to include; plenty of vegetables and fruits, grass fed meats, free-range eggs, organic full fat dairy products, sprouted grains and legumes, healthy fats, fermented foods, nuts and seeds.
My own journey with my own health has not been an easy one. I have had to deal with Hashimoto's Thyroiditis, an auto-immune condition that affects the thyroid gland, and also Polycystic Ovarian Syndrome. The impact of both of these conditions has had a significant impact on my health and set me on a huge journey to find the best way possible of nourishing and treating myself using food as medicine. What I've discovered on my journey I share through my product range, writing and recipes on this website.
I hope you get as much enjoyment out of both my products and recipes as I have had creating them for you.
Yours in Health,
Danielle
At Food to Nourish the love of health and design are combined where each label is hand drawn to capture the uniqueness of the organic ingredients and quality of the product.
I completed a Bachelor of Exhibition, Display and Design at University which left a lasting impression and extended upon my own personal view of aesthetics which led to a passion for all design.
"Packaging plays a large role when it comes to me choosing a product. It draws us to touch the product or not, and with our product it really does deserve to be touched"
For the past 16 years I was Co Founder, Chief Designer and Sales Director of a dynamic Group of companies. We developed 8 successful Health Food retail outlets in the Sydney Metropolitan region which taught me much about business, sales and design. Most importantly the value of our own health. I now have two gorgeous young children who so enjoy baking our mixes which touches my heart as the ingredients are what children should be eating.
On a deeply personal note I have spent most of my life with the challenge of extreme double vision which touches a nerve every time I draw. To create a visual delight on a package gives me such satisfaction when the visual world has given me such trouble. Every time a compliment comes back about our brand I feel how our life's challenges can be our greatest strengths.
I hope that the labels I design entice customers to make better health choices. I want my drawings to be fun, draw customers back to nature and capture the nutritious ingredients in each product.
Yours in Health,
Natasja